We love highlighting awesome people in our community.

We are excited to introduce you to our friend, Sandra Voss.
This is a an example of what a Yoga for AS practice can look like, Sandra finds these poses particularly helpful for her AS. There is no one AS, so there cannot be one way to practice yoga! This yoga routine is designed for people with Axial spondyloarthritis (axSpA) who are able to do several standing poses, get on their hands and knees, sit on the floor and lie down on their back.
Sandra was diagnosed with non-radiographic axial spondyloarthritis in 2015, and has found stretching, yoga, and exercise to be some of the most helpful strategies for reducing her pain and maintaining flexibility and mobility. She loves sharing the magic of yoga with others, and believes that yoga is for everyone, regardless of your flexibility or amount of experience. Her classes emphasize using yoga to reduce pain, connect with our inner experience, improve mindfulness, and reduce stress; rather than practicing in order to achieve a "perfect" or "fancy" pose.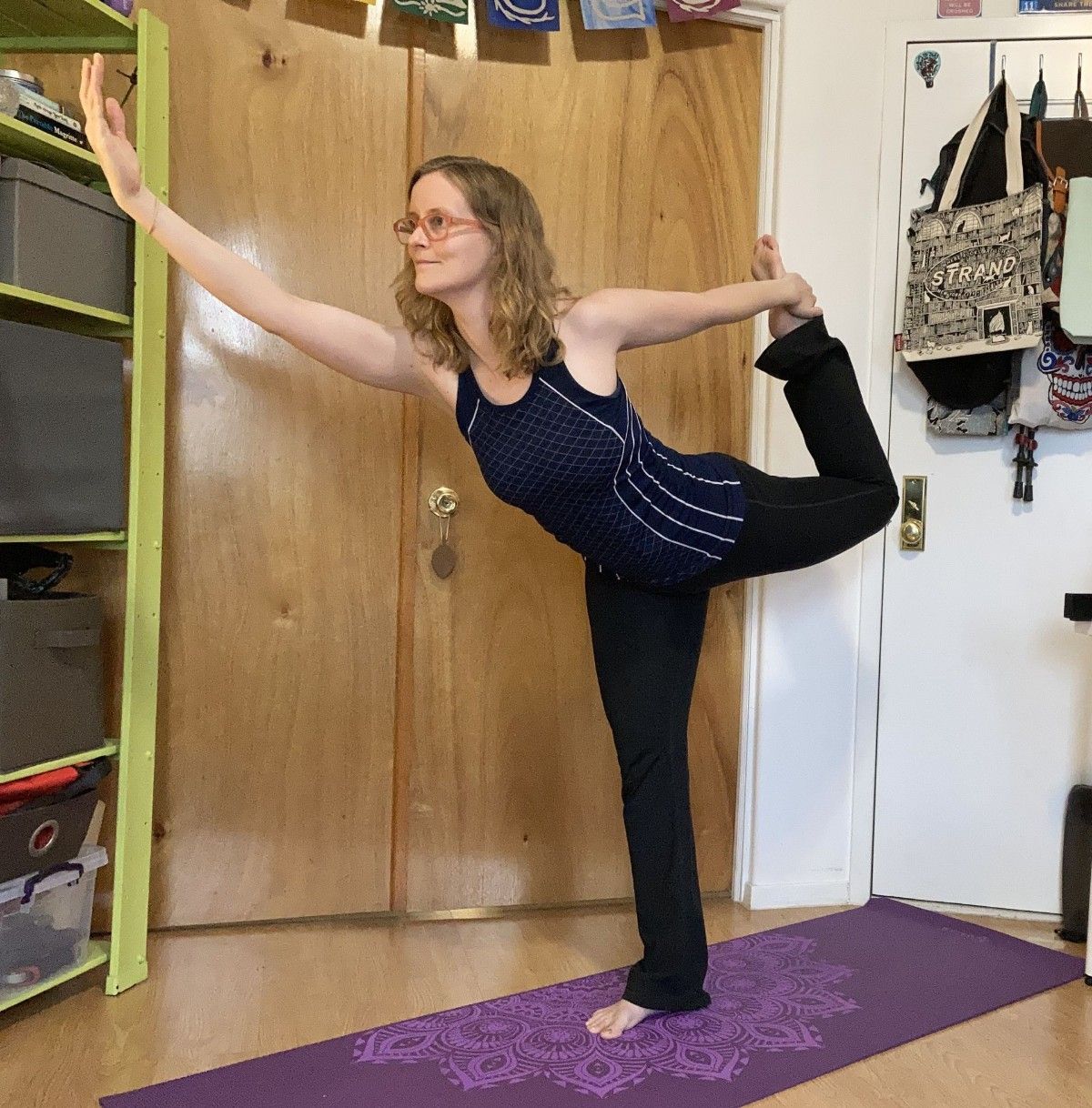 Created with